In honor of the 4th, we're having a storewide sale! EVERYTHING in store is 15% OFF, including designer items and formalwear! Get your fabulously retro patriotic sundresses here before they're all gone. Here's a sneak preview of what you can find at Back Bayou Vintage.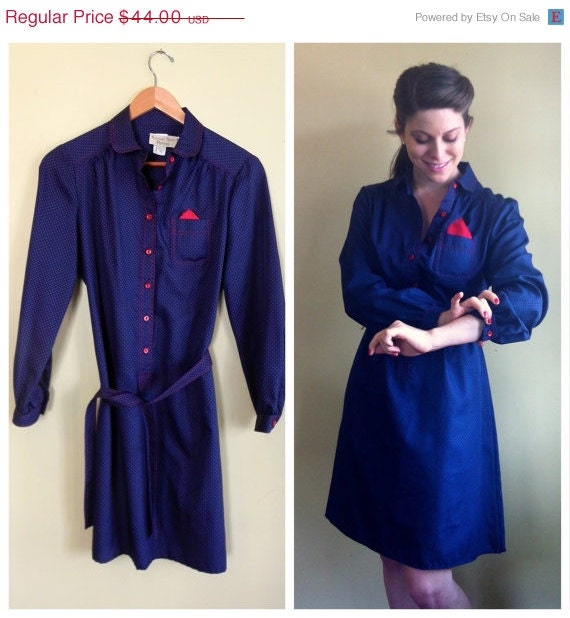 This adorable 70's Polka Dot Shirt-Dress comes with adorable coordinating red pocket square and matching belt! Ordinarily $44.00, now only $37.40! Buy it HERE.
This stunning Vintage Red Sundress usually retails at $42.00, but is just $35.70, for a limited time only! More info HERE!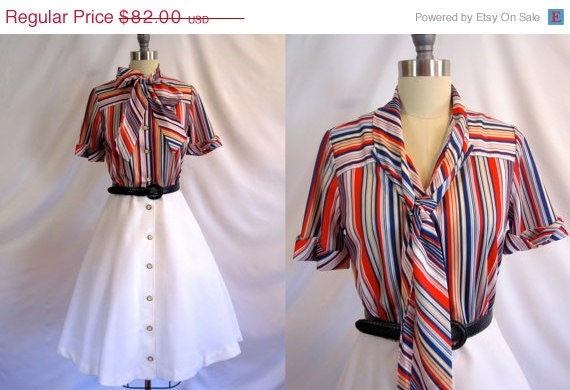 How gorgeous is this Vintage 70's Color-Stripe Party Dress?!?!?!? You can get it for just $69.70 for a limited time only! Purchase it HERE!
Happy Independence Day!