If you've been shopping lately you probably noticed stripes filling the racks of stores other than J.Crew for once! Every spring and summer pinstripes and seersucker flood the aisles of the preppy stores and boutiques (especially here in the south), but this year big bold stripes and patterns are taking over. Prison stripes have been rocking the runways since last summer, but are only now trickling into more affordable stores like Forever 21. 
MOD-loving designers like Marc Jacobs are diving into this trend with semi-reckless abandon, as you can see above.
Louis Vuitton is even jumping on the band wagon with checkered frocks featured in their magazine ads.
Beehives, shift dresses, and color blocking – how 60's! Maybe they were inspired by Back Bayou Vintage's 60's Striped Sailor Sundress!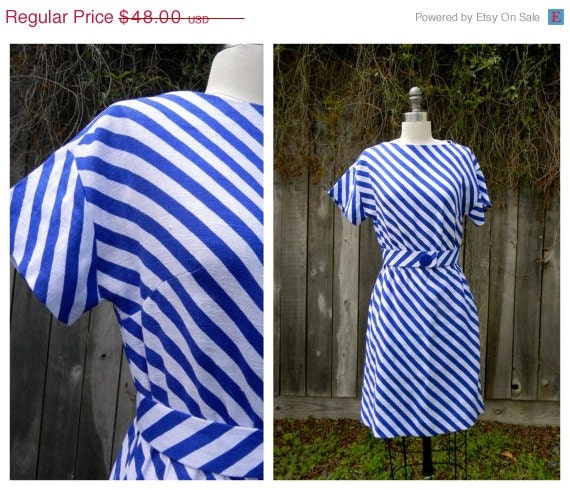 If you want to get yourself some MODern apparel but you don't want to dish out thousands on designers have no fear! Companies like Bebe, FCUK, and Express have tons of these trendy items in store for Spring and Summer. 
But BEWARE, this trend won't last long. So get one or two items that look great on you and assume you probably won't be rocking it 6 months from now.
Happy Shopping!